Maximize Your Performance With Our Private Lessons And Baseball Training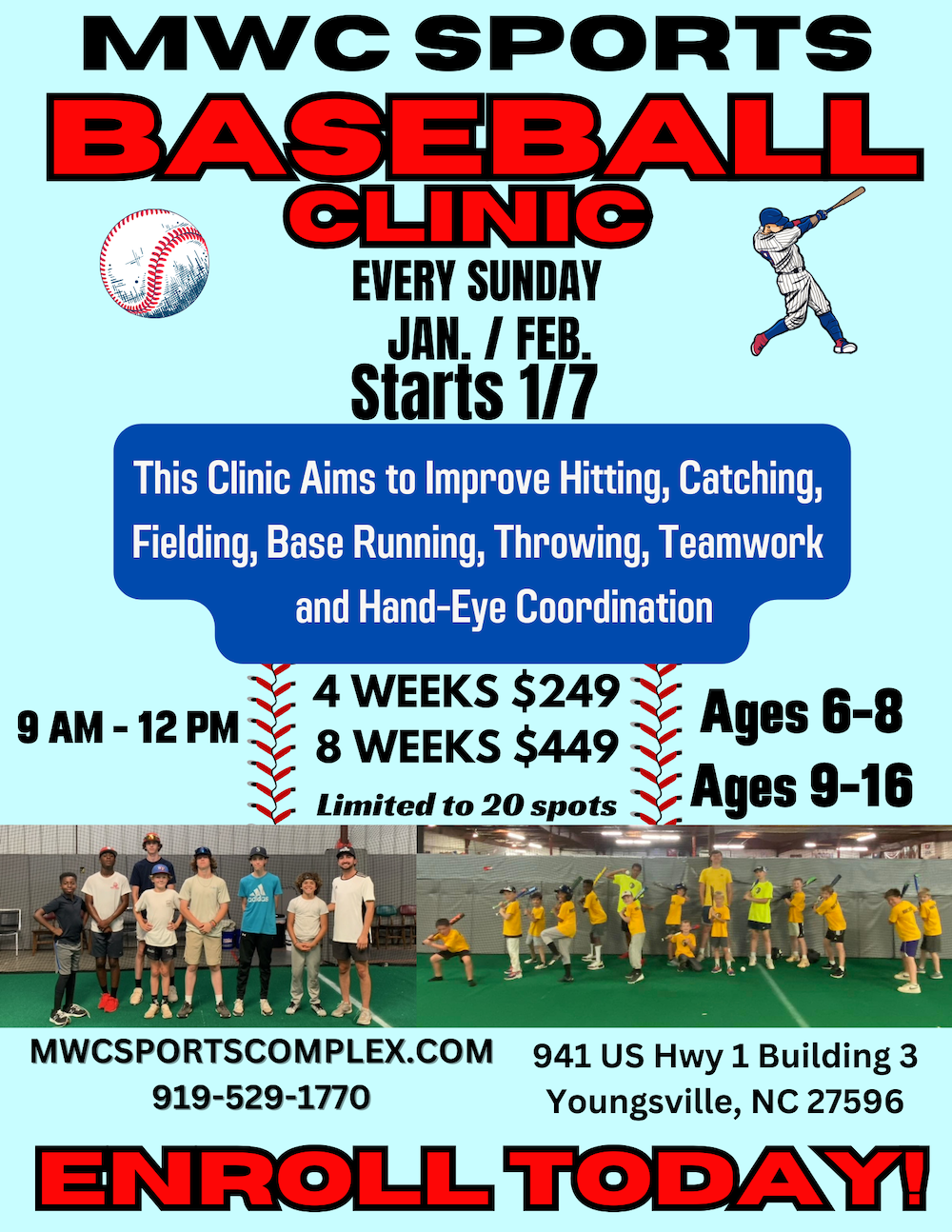 1 Month Jan.
1 Month Feb.
Jan. and Feb.
If you're serious about playing baseball at the highest levels, you need to be sure you're getting the most out of every movement. Our Private Baseball Lessons in Youngsville can do just that.
MWC Sports is revolutionizing skill work and mechanical development and we've got the track record to prove it.
Join us today for the best one-on-one and group coaching around and take your game to the next level in no time!
From Swing Mechanics To Speed And Power, Our Private Baseball Lessons In Youngsville Cover It All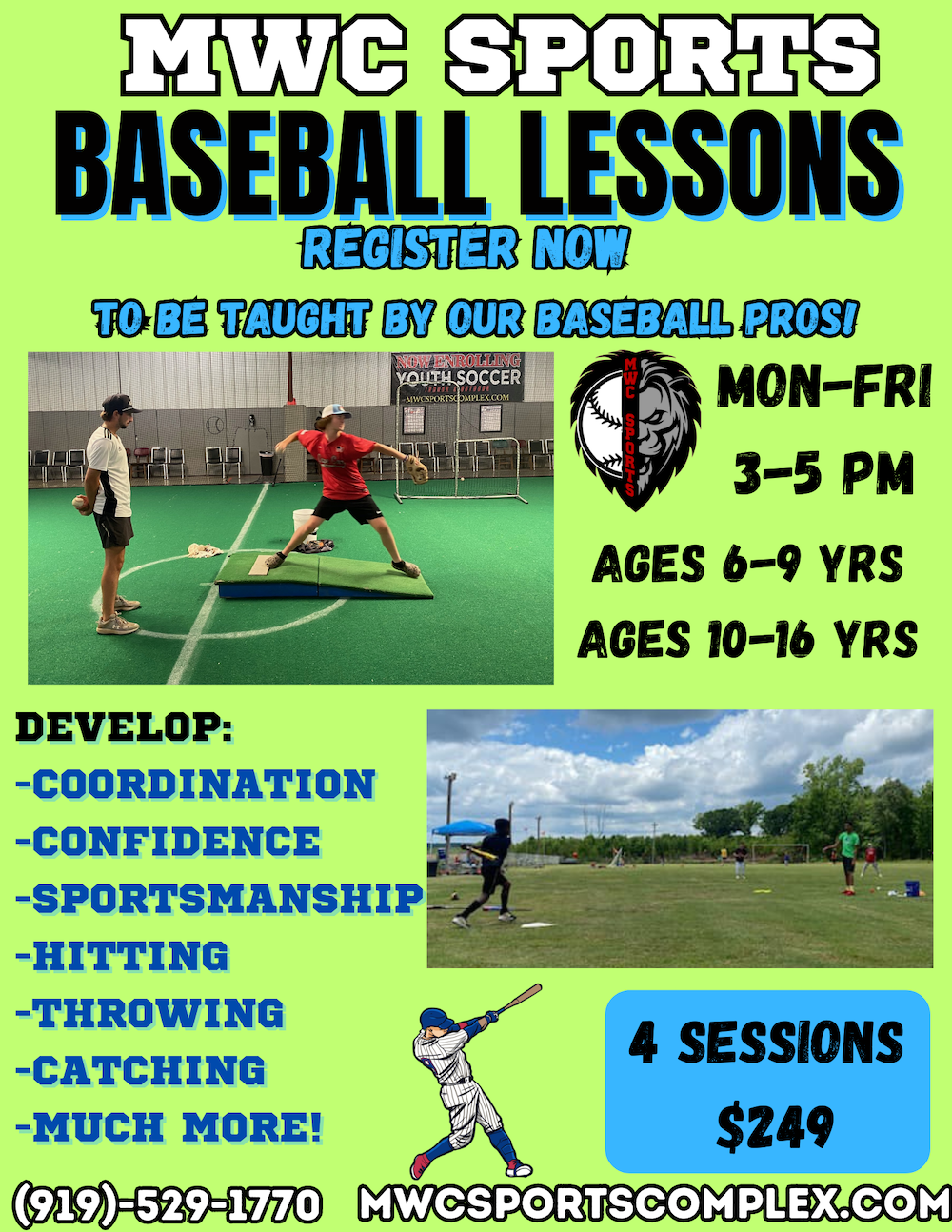 MWC Sports is here to provide the space, tools, and knowledge needed to improve your game for next baseball season. When off season training is upon us and the cold weather is coming in, MWC Sports' Baseball Academy is here to aid in your preparation for next season and take that next step. Getting players familiar with correct movement patterns, improving body control, and timing are some of the many things we focus on.
Baseball as we all know is a mental game just as much as it is a physical game. That's why we also offer mental coaching for the players who are looking to round out their game and prepare for the journey through the baseball ranks. The game is hard and failure is something that players must learn to deal with properly or it can get to be too much and tear you down. Everything from dealing with injury to bad coaches to mindset pre and post big games can be covered. MWC Sports looks to improve the whole athlete and his or her whole game.
With our Private Baseball Lessons, we can quantify every movement and power output, helping you identify your weaknesses and improve them with reliable data tracking your progress.
In no time, you'll enjoy:
More fluidity and power
Improved efficiency in every movement
Mechanically sound skills in all aspects of your game
Hands-on coaching for sustainable success
Separate Yourself From The Rest With Comprehensive Coaching And Personalized Development
When you join us at MWC Sports, we'll take the time to understand your skill set and the goals you have in mind. Our team brings decades of high-level experience to the table and our system has benefited athletes from around the Triangle. We offer specialized individual lessons in whatever skill you need to practice.
Pitching
We will break down your mechanics to find areas of weakness and strength and find those movement patterns that produce the best results. Repeating your delivery will allow you to be consistent over a long season and be able to make small adjustments but not having to reinvent yourself midseason. Pitch Development is something that can also be taught and worked on (age permitting). As well as game management, situational pitching, controlling the running game, drills, and arm care. Work directly with the individual athlete to build a routine that is right for them.
Hitting
We will talk about how to get your body into the most powerful position possible to to hit while maintain balance. Breaking down the mechanics of the swing and weight transfer to find the most comfortable and optimal swing. Pitch recognition, hand eye, and strike zone recognition all play a factor in having quality at bats.
Defense

Infield, outfield, and pitchers. Footwork, footwork, footwork! Learning to put yourself in good positions with your feet in order to field balls smoothly and make accurate throws. Reading balls off the bat to take the most optimal routes in both the infield and outfield can take you from a good defender to an elite defender.
Register Now - 4x a Week
Try Our 1 on 1 Baseball Training with our Pro Coaches!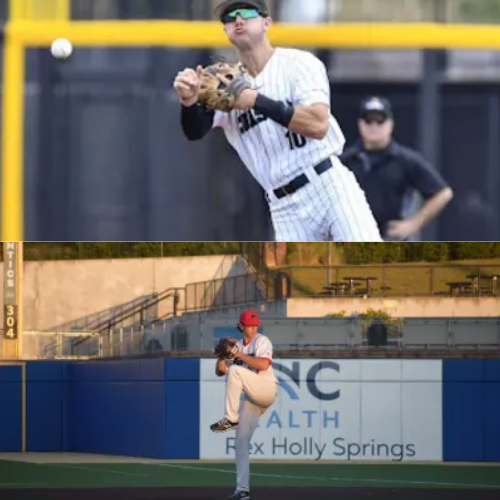 Pro Trainers:
Mathew Driver
Scott McKeon
Tyler Driver
Chris Cruslair

Take On The Best Baseball Training Youngsville Today With Our Private Baseball Lessons
Don't settle for a cookie-cutter approach. Customize your path to greatness and get the most out of every workout with our Private Baseball Lessons in Youngsville. Everything we do is catered to you.
We offer cage rentals, camps, clinics, and birthday party hosting alongside our individual and sibling lessons.
Just fill out the short form on your screen to learn more about everything we have to offer at MWC Sports. A member of our team will reach out right away to answer all of your questions!
Book Your Session Now